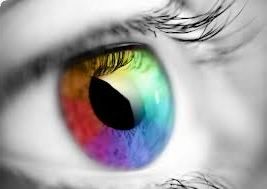 Managing your investment
*'OUR BUSINESS IS YOUR ASSET'*
Enjoy a higher level of service and stability – you have a dedicated point of contact within a team of professionals working for you in leasing and property management.
We take pride in managing millions of dollars worth of property for many wonderful clients, and thrive in receiving new business referrals from happy past and present clients. With a portfolio driven structure, team based support and a culture of training and communication. Each member is highly skilled and all systems and procedures are thoroughly adhered to.
Our office wholly embraces the exclusive Ray White Professional System which not only offers procedures and daily online training for all aspects of property management, but also stems to the expertise of daily control and advice for each situation Measurement and reporting of individual and team key performance indicators has created accountability for each member. This system offers a second to none training tool that will only enhance the level of service to all our valued clients.
Our aim is to provide you with the highest level of service during the management of your property. We will do our utmost to ensure that the letting process is efficient with minimum turnaround and that overall, you experience a pleasant, well communicated working relationship.
To support this aim and in consideration of the trust you have placed in us, we guarantee our performance in the letting and management of your property upon signing of a Management Agency Agreement.
Our Points of Difference
The Strength of the Ray White Brand
Independently owned and managed with a collective of over 55 year's property management experience
Strength and exposure of 2 offices
We Guarantee our Service
Volume of rentals managed is strength – tradespeople, prospective tenants, knowledge
REIQ accredited Agency
We harness our prospective tenants
Well managed turn around between vacancies
Portfolio based Management Structure (owners & tenants dealing with one person)
Good communication between property management team
Tenant induction to ensure they understand their obligations when obtaining a rental property
We seek feedback from both property owners and tenants
Strict arrears policy
We perform rent reviews every renewal and vacancy, to ensure you are getting the best possible rent on your investment
We review tenant suitability prior to renewal, to ensure you have the best possible tenant for your investment
Water meters read and tenants invoiced during tenancy
3 routine inspections per year, to ensure preventative maintenance and tenant issues are dealt with during the tenancy
Full written and photographic inspection reports, including photos of maintenance and tenant care
Payment Gateway system, for ease of rent payment.
Twice monthly rent funds to owners
Invoices paid for owner from rent monies
Staff and business performance measured
Regular training for staff, to ensure that our team are above the rest
Debt acknowledgement through Court process (Barclay and TICA)
After hours emergency service
Harmonious relationship with sales department
For an obligation free Owner Information pack please call on 07 4617 6444 OR email asset.management@raywhite.com
What type of investment is right for me?
For anyone looking to break into the residential investment market, make sure the type of property, loan and gearing is what you require. You must also have information on the returns available, heavily sought after areas and vacancy periods. We would also be more than happy to provide an unbiased rent appraisal for any property you are looking at purchasing, just so you don't receive an inflated figure.
If you are considering changing your current style of property or want to discuss different investment strategies, feel free to give our Principal, Tony Franke a call on 0410 540 005. We are not financial advisers or accountants, however, Tony will be able to discuss the current sale and rental market and see what our office can assist you with.